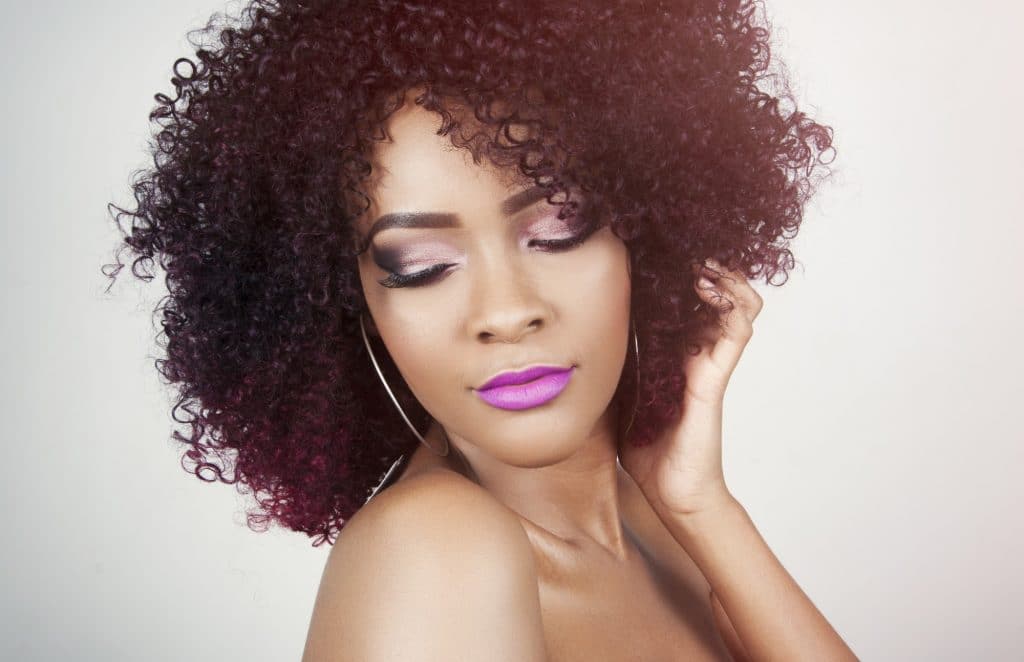 Your hair is your crowning glory. Although truth be told, it doesn't always look like it.
After being subjected to hairdryers, curling irons, and hours in the sun, it starts to lose its luster. All this abuse can cause split ends, dryness, and overall sad-looking hair.
But don't despair! Just because you live life to the fullest doesn't mean your hair has to suffer for it. The right rejuvenating hair treatment may be just what your hair needs to look healthy and shiny once again.
Let's look at our favorite picks for 2019!
Top Salon Treatments
There are plenty of at-home treatments that you can use on your hair with varying results. We'll get to those in a moment.
First, we're going to take a look at treatments that you should have done professionally.
1. Keratin Treatment
Looking for shiny, smooth, frizz-free hair? A keratin treatment is a great way to do it. Your hair will not only look healthier but actually be healthier, which is really what you should be aiming for.
Keratin is an essential protein for hair health. The basic premise of a keratin treatment is coating your hair with a solution that fills up damaged, porous areas with new keratin.
Keratin treatments also straighten curly hair. So if you want to rock healthier-looking curly hair, you may want to pick a different option from this list.
2. Clarifying Treatment
Do you spend a lot of time in the pool? Perhaps you have hard water and the minerals are accumulating in your hair.
Both of these things and more are reasons to use a clarifying treatment in your hair. Clarifying treatments effectively strip all chemical buildup, hair products, oil, and anything else that may be clinging to your hairs.
It will also strip natural oils that help to give your hair its shine. For this reason, it's recommended to follow up with a moisturizing treatment.
3. Olaplex Hair Treatment
Are you big on following fun hair trends such as hidden rainbow hair? While you may love dying your hair lovely lighter shades, the bleaching process that is necessary to achieve these colors is horrid for your hair.
It breaks bonds in the hair causing damage and leaving you with a sinkful of hair rather than a headful of it.
An Olaplex treatment revolutionizes the hair bleaching/coloring process. Olaplex helps strengthen bleached hair and even allows the bleach to stay on the hair longer, helping to achieve the desired color.
At-Home Hair Treatments
Now you know which hair treatments are worth spending money on at the salon. Let's turn to some at-home hair treatments that are great for the time between visits to your hairdresser.
4. Hair Milk
Your mother always told you to drink your milk growing up. Bet she never told you to use it on your hair!
However, Davines Oi All in One Milk is one of the best home treatments out there for your hair. It's specially formulated hair milk, of course. Regular old milk from your fridge won't give you the same results. But you'll be amazed at what this stuff can do.
The formula contains roucou oil and shines, detangles, and hydrates your hair. Dry hair is rejuvenated with this powerful stuff that some people have dubbed "magic in a bottle".
5. Argan Oil
Argan oil has long been prized for its ability to strengthen and hydrate hair. Using a specially formulated product such as Morroccanoil is a great way to take advantage of the potent powers of the oil.
A Morrocanoil treatment leaves hair shiny and soft and claims to even protect strands from environmental damage caused by the sun or the wind.
The product is mostly made up of oil, making it feel a bit heavy for fine hair. However, the company also offers lighter formulations that work well for those who don't like the feel of straight oil.
6. Deep Conditioning
How do you keep curly hair strong and luscious?
Hydration.
Occasional deep conditioning is to your hair as water is to a traveler lost in the desert. DevaCurl's Melt into Moisture Matcha Butter Conditioning Mask is a great way to revitalize dry, crispy curls.
The paraben, sulfite, and silicone-free formula lavishes your hair with moisture and leaves it feeling soft and bouncy. The formulation also seals the ends, locking in moisture and giving your hair what it needs to shine.
7. Air-Dry Leave-in Treatment
Whether you don't like the damage that heat styling does or simply don't have the time, it's handy to be able to allow your hair to air-dry without looking like a rat's nest. Many of you with curly or otherwise hard-to-tame hair will scoff at this.
But it's true! A top-rated air-dry leave-in treatment like Kristin Ess Weightless Shine Air Dry Creme can make that possible.
This treatment helps seal strands to lock in moisture and allow them to dry on their own without frizzing out of control. Five-minute amazing hair advocates rejoice! This leave-in treatment makes it possible not to spend hours simply taming your hair.
Rejuvenate Your Hair Today
Lifeless, dull hair doesn't have to stay that way. Don't be discouraged by hair treatments that make big promises but don't seem to pay off. You just have to keep trying until you find the hair treatment that works for your hair.
Starting with a salon treatment is a great way to go. Your expert stylist can recommend a treatment that will work best for your particular needs. From there, they can recommend at-home treatments that can help extend the life of your style between visits.
To make an appointment with one of our expert stylists, contact us today! You just might discover that you've forgotten how shiny and soft your hair can be.