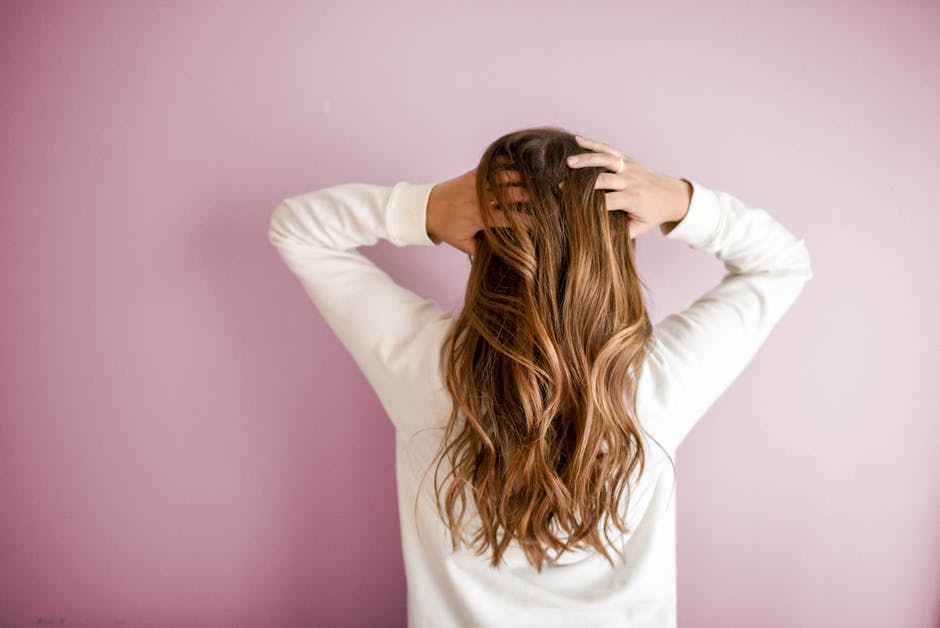 Remember the "Rachel"? It was everywhere in the '90s, a layered haircut, with shimmering blonde highlights. Inspired by Jennifer Aniston's character on the hit sitcom Friends, the "Rachel" took the hair world by storm.
Women all over the world flocked to their stylists to try and recreate the iconic look. Unfortunately, the finicky cut left many of them disappointed by how hard the everyday upkeep was.
Even Aniston herself bemoaned the constant maintenance. In a 2015 Glamour Magazine interview, she stated, "I couldn't do it on my own. I needed [my hairstylist] Chris [McMillan] attached to my hip."
Now we've moved on from the "Rachel", there are new trends sweeping the nation. There are cool kids across America mimicking Billie Eilish's amazing neon green roots. New styles of partial highlights, like ombré and bayalage, grace the coifs of celebrities like Kim K., Rihanna, and Miley Cyrus.

Throughout the changing trends we've listed above, one thing has remained constant: highlights. From the "Rachel" to the ombré, highlights have played a key role in all of the major decade-defining hairstyles.
With that being said, we've embarked on a journey to help you answer a question as old as bottle blonds: should you rock a full head or partial highlights?
First Timer or Foiled Again?
One of the first questions a stylist will have when you book a highlighting appointment is whether you already have highlights, and how recently they've been done. Getting highlights for the first time can be a long and expensive project that commonly can't be accomplished in one sitting.
If you're looking for a dramatic hair transformation expect to invest a lot of time and money into your journey. A full head of highlights completely changes the color of your hair while leaving little traces of your natural color throughout. You'll need to book a consultation with a stylist if you're planning to get full highlights for the first time.
There are a lot of variables at play when it comes to highlighting hair. For the best results, you'll need to let your stylist know your expectations, budget and if your hair has already been chemically treated. This is true regardless of whether you're getting partial highlights or a full head of foils. Don't be surprised if you have to adjust your expectations based on the advice of your stylist.
Partial Highlights: You've Been Framed!
While a full head of highlights will dramatically change your look, well placed partial highlights can be just as effective for feeling like a new you. The common goal of partial highlights is to create the perfect frame for your face. Carefully and strategically lightening strands of hair can help to bring out and compliment your best features.
In 2015 a new trend called hair contouring spread through the hairstyling world. In a Marie Claire interview one of the pioneers of hair contouring, Charles Worthington, described the technique as "using light and dark tones to create shadow and depth on the face."
Partial highlighting works to accomplish the same effects as hair contouring while being a more affordable option. To get the best results from partial highlights you'll want to talk to your stylist about your face shape, what features you want to draw attention to (like your eyes, cheekbones or jawline) and what hair color will best compliment your skin tone.
Contrast is Key
The basic premise of highlighting is to create depth and shimmer by contrasting different levels of lightened hair. When you're trying to figure out what kind of highlights you'd like done one of the key factors will be what color you're starting with.
If your hair is already fairly light, partial highlights can add a gorgeous natural shine. On the other hand, if you're starting with darker hair, partial highlights are more likely to look like salon styling.
While it's true that all highlighting styles involve lightening your hair, not all highlights are blonde. If you're aiming for a more natural look on dark hair your stylist can help you pick a color that blends more seamlessly.
If you want to get as far away from natural as possible, you can take a page from recent red carpet fashion. Rose gold or blue-grey highlights look absolutely stunning on anyone, Kardashian or not. The sky's the limit when it comes to hair color, so don't limit yourself with the idea that highlighting is all blonde or bust.
Keeping Up With Upkeep
Partial and full highlights will both require salon visits for maintenance, but not all hairstyles are equal when it comes to follow-up care. For the most part, full highlights are going to be more of a longterm investment. Full highlights will start at, or very close, to the roots of your hair, meaning that you'll need to go for regular root touch-ups to keep the same look.
Partial highlighting is more flexible in terms of what future salon visits will hold. You can work with your stylist to come up with a game plan for how your highlights will grow out. For instance, if you're getting partial face-framing highlights that start closer to your roots, your stylist can give you a delicate root shadow that will blend into your natural color as your hair grows.
If you happen to be between salon visits we've also put together some tips to keep your hair looking its best.
You're the Expert on You
There are a lot of practical considerations to keep in mind when it comes to highlights. That being said, the end goal is always for you to walk out of the salon more confident than when you walked in. Changing your hair is one of the most exciting ways to express yourself, and it doesn't matter how perfect the styling is if you don't feel fabulous.
We hope we've helped you get an idea of your options when it comes to getting full or partial highlights. Do you want to finally know what the difference between ombré and balayage is? Check out our blog for more wisdom from the world of hairstyling.
If you're ready to take the plunge, then get in touch with us to make an appointment today!