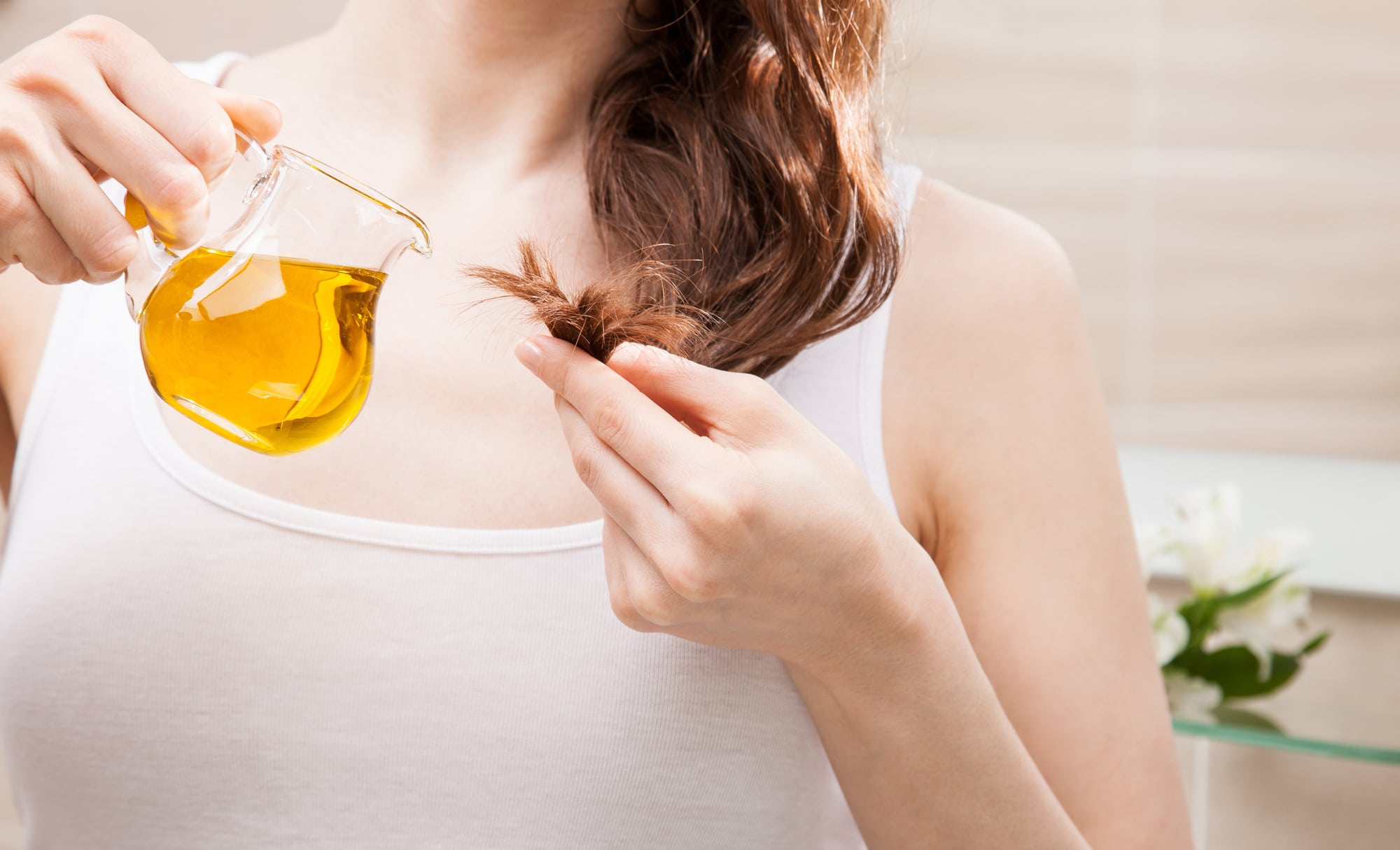 What are your top hacks for a bad hair day?
Do you put your hair up in a messy chignon or go for braids? Or do you rely on your collection of turbans to look always chic like Eva Mendes does?
What if there's a way to avoid bad hair days and just wake up with salon quality looks every day? Sounds too good to be true?
It's actually not that hard. Follow these top 10 hair care tips and you can say hello to great hair day every day.
1. Know Your Hair Type
You can try all the hair care tips on the internet but it wouldn't do you any good if you don't know what type of hair you have.
If you have fine hair, for example, you shouldn't use shampoo and conditioner made for those with medium or thick hair. That's because your hair has less protein. You need products that give volume and strength and not weigh it down.
Now, if you have medium to thick hair, you'll want products that will give it a softer texture. You'll also want to determine the condition of your hair and scalp. If you've had your hair colored, you have to be careful not to overwash it.
2. Deal with Post-Workout Hair
Do you always wash your hair after a gym sesh?
If you don't sweat a lot, you don't really need to wash your hair that day. There are ways to get away with not washing your hair after hitting the gym. If you put your hair up in a loose bun, your hair will look really pretty in loose waves when you take it out.
Now, if you're the type who sweats a lot, you should invest in a good sweatband or hair wrap. You can keep it on until your hair dries completely. If you can't wait, use a blow dryer to speed things along.
3. Try Organic Hair Products
One of the best hair care tips we offer clients who want to try something new is to give organic products a try. If your usual shampoo and conditioner don't seem to be working as well as they used to, a switch may be in order.
Of course, this would still depend on your hair's specific needs. Contrary to what you may have read, sulfates aren't the devil. They're completely safe to use.
Stylists will usually recommend sulfate-free products when you have color-treated hair or if you've had a keratin treatment. Sulfates are also not advisable if you have dry or damaged hair. It's more important to look at the pH of the products you're using.
When choosing products, you have to go for those that have a pH level of 4.5 to 5.5. You should also choose conditioners that are low in silicones.
4. Use a Shower Head Filter
Does it seem like you've tried every different type of hair care product in the market and you're still not getting the results you want? It's probably the water you bathe in that's the problem.
Hard water is especially hard on the hair and scalp, more so if you have eczema or psoriasis. The mineral deposits could cause build-up that can leave your hair and scalp dry and flaky, tangled, or even change the color of the hair.
Investing in a shower head filter can be a long-term solution, plus a gentle clarifying shampoo as a once a week treatment. If need be there are also in-salon treatments.
5. Lather, Rinse and Don't Repeat
Perhaps, one of the best hair care tips we can give is to follow tips from pros and not from generic shampoo labels. Everyone knows to lather and rinse after shampooing or conditioning. But is it really necessary to repeat everything?
We've already talked about not over washing your hair. So it should make sense for you not to do everything twice. If you're using the right product, it should be good enough to wash away build-up.
6. Rinsing Out Shampoo and Conditioner
Just as thorough cleansing means making sure you've distributed shampoo evenly, you should also make it a point not to leave any residue behind. When using the proper conditioner, don't rinse it out completely, leave a slight film on the hair.
Always use a comb on wet hair or a brush that is specifically for wet hair. Never use a regular brush on wet hair, it will cause breakage and damage the hair.
7. Make Dry Shampoo Your Friend
Can't stop washing your hair every day? If you really want to scale back, invest in a really good dry shampoo. Not only will it get rid of that icky oily feeling, it will also give your hair some texture. For more oomph, leave it on and don't brush it out. The volume you'll get will amaze you.
8. Get Your At-Home Blow Drying Technique Right
Pro hair care tips aren't all about washing your hair. If you're a fan of blowouts, you have to follow the right technique to avoid damaging your hair. And of course, make sure you don't do it every day.
As a general rule, you shouldn't use heat styling tools frequently. But if you really must, always use protective styling products, and don't use a blow dryer on soaking wet hair, towel dry hair very well first, and use lower heat settings.
Blow dry in sections so you don't apply too much heat in one spot. For thinning hair, don't put the nozzle too close.
9. Give Yourself a Head Massage
Want to wash and detoxify your hair and scalp at the same time? Massage your head while you shampoo. It will promote blood circulation and help your scalp feel better.
10. Treat Yourself
Self-care is well and good but there are just days when you need to hand the reins over to the pros. It seems pretty obvious but if you want to maintain your salon quality looks, you'll have to keep up with the services and treatments that made your hair that way in the first place.
Want More Hair Care Tips?
Don't forget to check out our blog. We have lots of great articles focusing on hair care tips, the latest hairstyles, product reviews, and more.
You can also give us at a call at 203-846-1200 if you have any questions or if you wish to book an appointment.