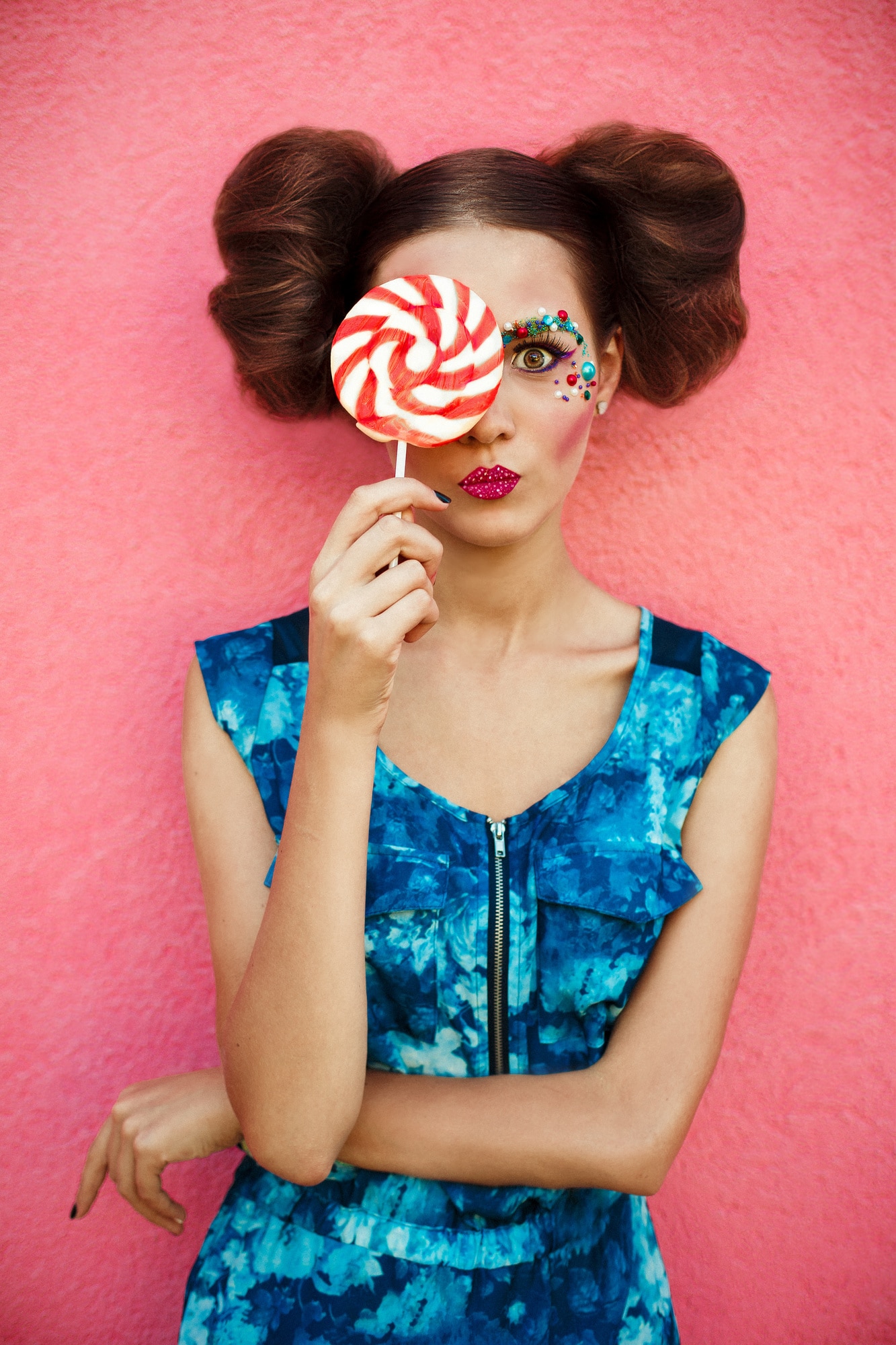 Are you ready to walk into any holiday party looking like a rockstar?
It's holiday season, and that means it's time to break out new fashion and new styles. This includes hairstyles. So what do you do when you don't have time to research on your own?
Not to worry.
Read on to check out amazing and easy party hairstyles you can wear to any gathering this holiday season. Everyone will have their eyes on you–and you don't have to break the bank to make it happen.
1. Glimmering Curls
Curls will never be out of season, but you don't have to plug in your curling iron and stand in front of the mirror for two hours to have them. No matter what length of hair you have, you can flounce your shining curls over your shoulders easily.
If you've got naturally wavy hair, all the better. You'll want to wash your hair with conditioner before you start with this hairstyle. Let your hair air dry so that you can give your natural curls a chance to appear.
Next, work some curl revitalizer through your curls and touch up any that are looking a little droopy with your curl wand. You won't need to spritz hairspray over your do–just shake your mane and rock those glimmering curls.
2. The High Ponytail
Ponytails will never be out of season. When it comes to party hairstyles, you can be set for any bash with a swinging high pony.
All you need for this hairstyle is a solid hairbrush. If you want, work some mousse through your locks so you can get the volume you desire or straighten your hair to go for a more slender ponytail.
Use your brush to scoop all of your hair up into a pony, and make sure you smooth out any lumps on the top of your scalp. Secure with a solid tie, or one with sparkles for some flair.
3. And the Low Pony
One of the most elegant party hairstyles out there is the low ponytail, particularly if you have longer hair.
Amp up the classic look of this style by taking a side part and straightening your locks. Instead of using a normal hair tie, secure the low ponytail at the base of your skull with a lock of hair.
If you have more time, use a curling wand to pull out your natural curls and then slide these into a low ponytail.
4. Razor Blade Sleek
The most festive party hairstyles are the ones that accentuate whatever you're wearing. In many cases, the simpler the hairstyle, the better.
Look sharp at your holiday party by rocking the razor blade cut. Draw attention to your layers by parting your hair straight down the middle and straightening it until it is as sleek as possible. Work some volume into the top of your scalp with some mousse or quick comb teasing.
5. The Flirty Halfway Bun
If you're tired of wearing your usual bun, take it halfway with this party hairstyle. This is one of the easiest hairstyles because all it involves is a hair tie, some bobby pins, and some hairspray.
Separate the top part of your hair as you would for a half-back. Then simply wrap this portion up in a bun towards the top of your scalp. For added flair, curl or straighten the lower locks and spritz some hairspray over the bun for extra hold.
6. The Sassy Top Knot
Top knots aren't ever going out of style, and they're rocking the charts when it comes to party hairstyles. Top knots are incredibly versatile and, most importantly, easy to pull off.
Back tease your hair for starting volume and simply pile all of your locks on top of your scalp. Swirl into a loose or tight knot, depending on the look you want. Go looser for a sassy messy look, and tighter for a more elegant look.
Pull down a few deliberate fly-aways next to your ears for an extra touch.
7. The Voluminous Braid
Braids aren't just for schoolgirls. Work your hair into a french or traditional braid down your back, but before you do, amp up the volume.
Back tease or apply mousse to your hair and blow dry to get the volume you desire. Then work the locks into that braid you desire, fluff up the hair over your scalp, and throw on some hot dangle earrings.
8. The Headband
If you've worked your hair into a bun or other style and just aren't feeling it–don't worry. Wrap a sparkly headband over your forehead or under your curls.
You can even rock the 1920's look by opting for a wider band with ties that mingle with your curls.
9. The Sweet Half-Do
Transform this traditional party hairstyle into a glamorous half-do with a few adaptations to your usual approach. Instead of brushing the top of your hair all the way back and tying it, start by bringing in volume with a quick dose of mousse.
Once you've fluffed up the top, part your hair and let a few pieces swing forward. You can straighten or curl these. Then gather the remaining half of the top hair and sweep into a tie.
10. The Twisted Chignon
Chignons are elegant and classic, and you can pair them with any outfit. Dazzle your guests with a chignon that sits low at the base of your neck.
But before you pin up that chignon, part your hair and twist each side into a rough rope. You may even want to curl these halves before you twist for added volume and wave.
Easy Party Hairstyles for This Holiday Season
When it comes to party hairstyles, you don't have to spend hours dousing your hair with cremes and mousses and waiting for your straightener to heat up. You can rock any party with a sweet half-do, messy top knot, or high ponytail.
At the end of the day, pair any of these party hairstyles with confidence and you'll be sure to enjoy any party this holiday season!
At Shear Genius, we believe in the power and beauty of hair. Our expert stylists can work their magic so that you can leave our salon feeling ready to take on any season or event. Plus, you'll enjoy our award-winning customer service that will keep you coming back for more.
Call us today to book your holiday appointment for your next party!